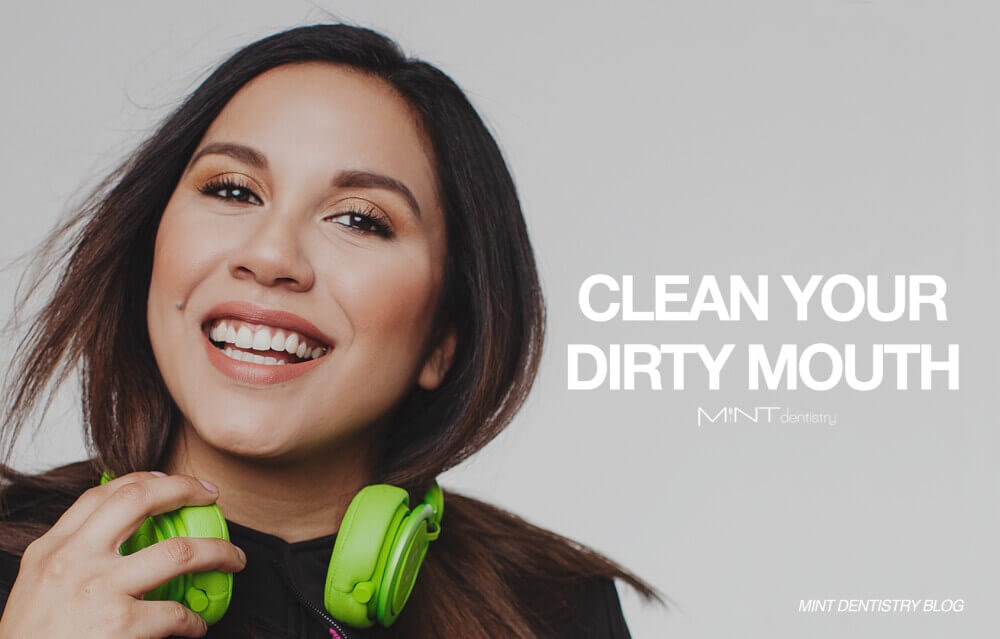 DENTAL AND ORAL PROBLEMS MAY EXTEND BEYOND YOUR TEETH AND GUMS

Every part of the human body influences the others, so problems that begin in one place can cause a much wider chain reaction. In today's article, our group at MINT dentistry in Hulen & 30 - Coming Soon! examines the links between your oral health and your general health. Various research studies are in progress across the globe that are trying to determine how oral health influences general health, as well as how general health can have consequences for oral health. Imperfect oral health (in particular periodontal disease) can elevate your chances of developing cardiac disease, make it harder to manage blood glucose, and during pregnancy, affect the infant's health. All of these are excellent reasons to make sure you practice a suitable oral health regimen at home and plan biannual appointments with a dental practitioner in Fort Worth, TX.
IN WHAT WAYS CAN YOUR MOUTH IMPACT YOUR OVERALL HEALTH?
Your mouth is basically a direct pathway to vital organs, such as the stomach and even the brain. It's no surprise that an infection or inflammation of the teeth or gums can eventually advance to numerous locations of your body. Here are the top four most alarming conditions that may be affected by oral health:
ALZHEIMER'S DISEASE
Researchers are investigating the link between good dental health and stronger cognitive function in older patients. For patients who have Alzheimer's disease, scientists have discovered a possible connection to poor oral health. Alzheimer's disease and lessening cognitive ability generally spur more tooth and gum problems, probably because the person has difficulty keeping to their home oral care practices.
HEART PROBLEMS
Scientists have evidence that suggests that inflammation in the oral cavity (almost always from gum disease) can increase someone's risk of having a myocardial infarction (heart attack) or cerebrovascular accident (stroke). Research is being done to examine the theory that bacteria in your mouth can trigger inflammation in the arteries.
PREGNANCY ISSUES
The swings in hormones during pregnancy can put women at heightened risk for developing periodontal disease. Gestational gingivitis causes red, swollen gums that are prone to bleeding. Having advanced gum disease (periodontitis) during pregnancy has been connected to early delivery and underweight newborns. This is why it's especially important for pregnant women to brush and floss every day to avoid gum disease and other oral health concerns.
DIABETES
Patients with diabetes would be wise to pay special attention to their gum health to help control their blood sugar levels. Lingering or untreated periodontal disease could make it tougher for your body to control blood sugar. In times when you have trouble controlling your diabetes, arrange a consultation with a dental practitioner in Fort Worth, TX to determine if gum disease might be part of the difficulty.
IMPORTANT ORAL HYGIENE STEPS
There are several things you can do to upgrade or retain your oral health, and therefore, your overall health. These begin with a diligent oral hygiene regimen at home and going to your dentist in Fort Worth, TX biannually.
DEAL WITH ORAL HEALTH ISSUES ASAP
In cases where your dentist detects a problem, it's key to make an appointment promptly to get it dealt with. If you develop any signs of an oral health problem, including chronic toothaches, red and swollen or bleeding gums, or difficulty chewing, you need to arrange an appointment.
BE OPEN WITH YOUR GENERAL PRACTITIONER ABOUT YOUR ORAL HEALTH
If your doctor is prescribing you medicine for insulin problems or cardiovascular disease, he or she needs to know about any periodontal problems. Periodontal disease can have a particularly big effect on your overall health.
TAKE ADVANTAGE OF PREVENTIVE TREATMENTS
To improve your oral health, ask your dental practitioner about using preventive treatments to assist in heading off dental issues. This may include tooth sealants, which help shield your molars from developing cavities, or fluoride mouth rinses to strengthen your enamel.
GET PROFESSIONAL CLEANINGS TWICE A YEAR
To remove the plaque and tartar that can build up on your teeth, you need to visit a dentist in Fort Worth, TX at least twice a year to get a dental cleaning. At your cleanings, your dental practitioner will examine your gum pockets and look for other evidence of gingivitis (the initial stage of periodontal disease).
BRUSH AT LEAST TWO TIMES PER DAY
No less than twice per day, you should be cleaning your teeth for at least two minutes with a fluoridated toothpaste. Be careful that you aren't pressing too hard with the toothbrush as this can eat away at your enamel and lead to gum recession.
FLOSS YOUR TEETH EVERY DAY
Flossing is especially important in heading off periodontal disease. Adults and children ought to floss once a day to eliminate the plaque and debris from the spaces between their teeth. To check that you are flossing properly, ask your dental practitioner or hygienist to teach you the proper way to floss at your next appointment.
GET YEARLY ORAL EXAMS
At your annual oral health exam, your dentist will use digital radiography and other technology to check for problems. Early diagnosis of problems will help you avoid more serious problems in the long run. Plus, concerns that are detected early can usually be taken care of with quicker, noninvasive treatments.
SPEAK TO YOUR DENTIST ABOUT YOUR MEDICAL HISTORY
When speaking to your dentist, be straightforward regarding your medical history and all of your current medical conditions. Tell him or her if you have any relatives with cardiac disease, diabetes, or periodontal disease. You might need to set up oral health assessments more often than once a year.
UPGRADE YOUR ORAL HEALTH TO ENHANCE YOUR OVERALL HEALTH
Begin prioritizing your oral health and boost your general health. Researchers have evidence that indicates that inflammation and germs in your mouth have the potential to be damaging to your health, both now and long-term. Prioritizing your mouth is a key part of your general health, so make time for a checkup with a dentist in Fort Worth, TX to have an oral health exam and professional cleaning. When you need a terrific team of skilled dental practitioners who provide preventive care in addition to restorative treatments, get in touch with MINT dentistry in Hulen & 30 - Coming Soon! We would be delighted to help your whole family attain shining, healthy teeth at our practice in Fort Worth, TX.